THE BUNBURY JOURNAL OF PETER PAYNE
Halfway Through the Championship,
Life Goes On...
Posted November 13, 1997
---

Life goes on, even in the midst of something as important as the World Championship. Our journalist is one year older, having celebrated his birthday on his scheduled day off from play in the Plate event. The meetings he will attend are an important feature of all world championship individual and team events, as they provide the most practical occasion for the officers of the major organizing bodies to meet together.

---
Elephant Rock in the William Bay National Park

Three birthdays were celebrated on Day 4 of the Bunbury Championship, and the good ladies of the Moorabinda Croquet Club (Inc.!) kitchens very kindly provided three birthday cakes. I must admit that, since I had the day off, I haven't actually seen my cake yet, but it is safely(?) being looked after for me by another birthday boy, Jacques Fournier, who celebrated his 16 years with victory over Paul Skinley of New Zealand, giving him the right to play Richard Baker in the next round of the main event.

On Wednesday, 16 players had the day off, leaving the other 24 to struggle against the strong winds, with gusts apparently reaching speeds of 80 kph, and even a drop or two of rain. Several players took advantage of the break to visit the surrounding region, the Margaret River area and all its wineries leading the popularity stakes.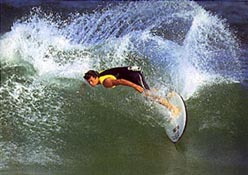 Margaret River's wicked surf

My carload started by visiting Cape Naturaliste (named after a French boat that explored the region in the early eighteen hundreds, and nothing at all to do with naturism!), where we were actually the third croquet car to visit that morning. After lunch we continued our trip with a visit to a shearing shed and watched several sheep being sheared, which looked like a back-breaking exercise, if ever there was one! We learned that the sheep stay cool in the Australian heat by standing still all day, the thick coat of wool insulating them from the sun.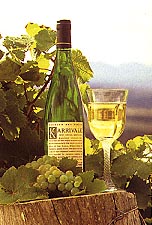 One of the many renowned wines of the Southern Wonders

No trip to the South West Capes region is complete without a visit to a winery. We chose the Cape Clairault Winery, just down the road from the Bootleg Brewery, and tasted their entire selection of whites, reds, roses and fortified wines. We left with a crate of 12 bottles, which will no doubt be consumed at the planned "barbie" round the motel pool some evening before the week is out.

Little news from me about the croquet, but I'll be back down to the club for play on day 5 [Thursday], as well as attending the meetings of the World Croquet Federation and the European Croquet Association.

[Peter Payne is a player in the World Championship representing Switzerland. Click here to read the last installment of his journal.]
---